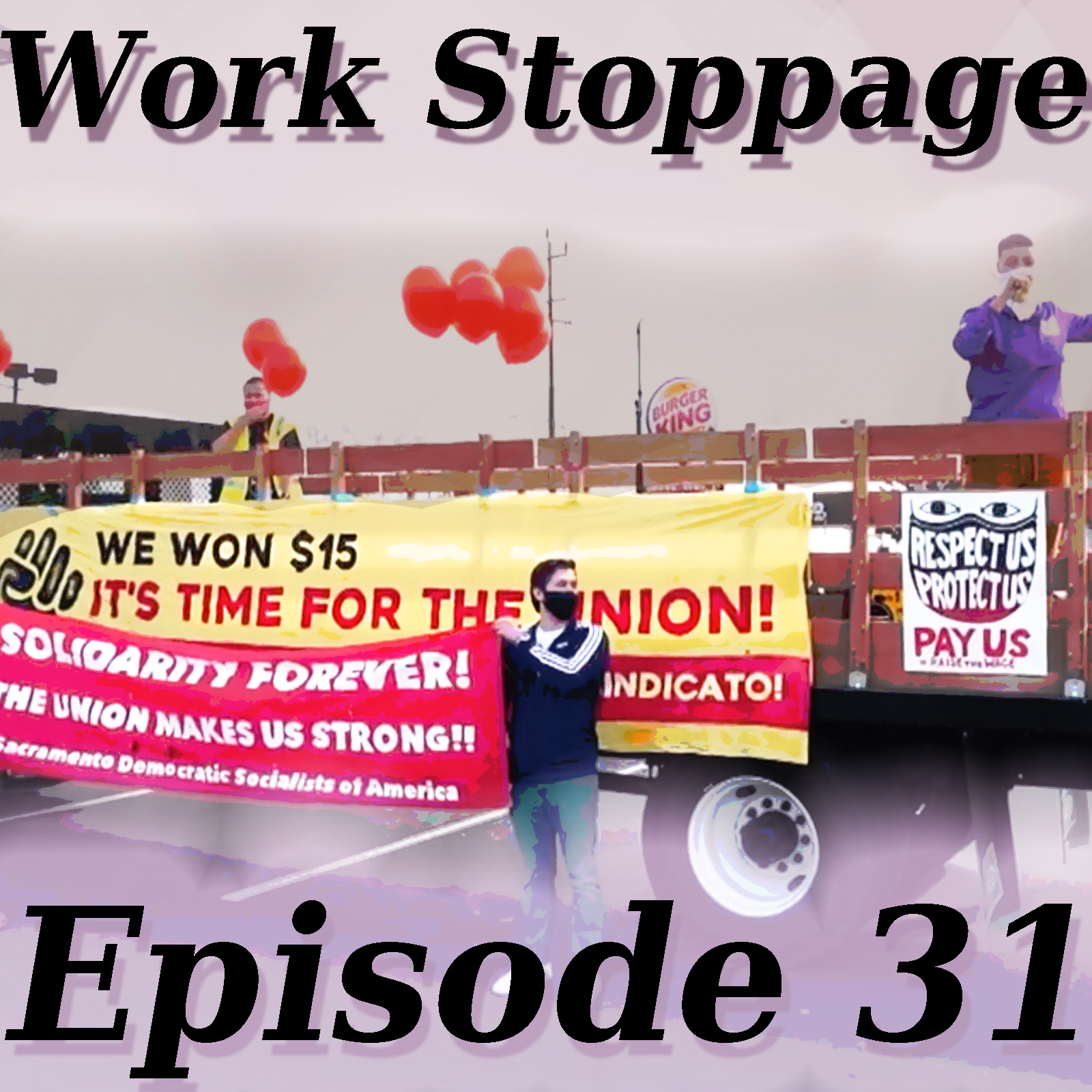 If you're not a patron you can get the full episode by visiting http://www.patreon.com/workstoppage and support us with $5 a month.
John, Lina, and Dan follow up on the major Amazon workers union vote in Alabama, look into the conditions in the trucking industry that have made strikes more difficult, cover strikes by the Teamsters in New York and fast food workers across California.  We get into why the Fight For $15 doesn't go nearly far enough, discuss the roadblocks Democrats in Virginia have put up to stop attempts to repeal Right to Work, and go over the potential outcome of Donald Trump being kicked out of SAG-AFTRA.
Join the discord: discord.gg/tDvmNzX
Follow John @facebookvillain, Lina @solidaritybee and find Dan in the discord as Kelbaenor.
Read MoreWork Stoppage