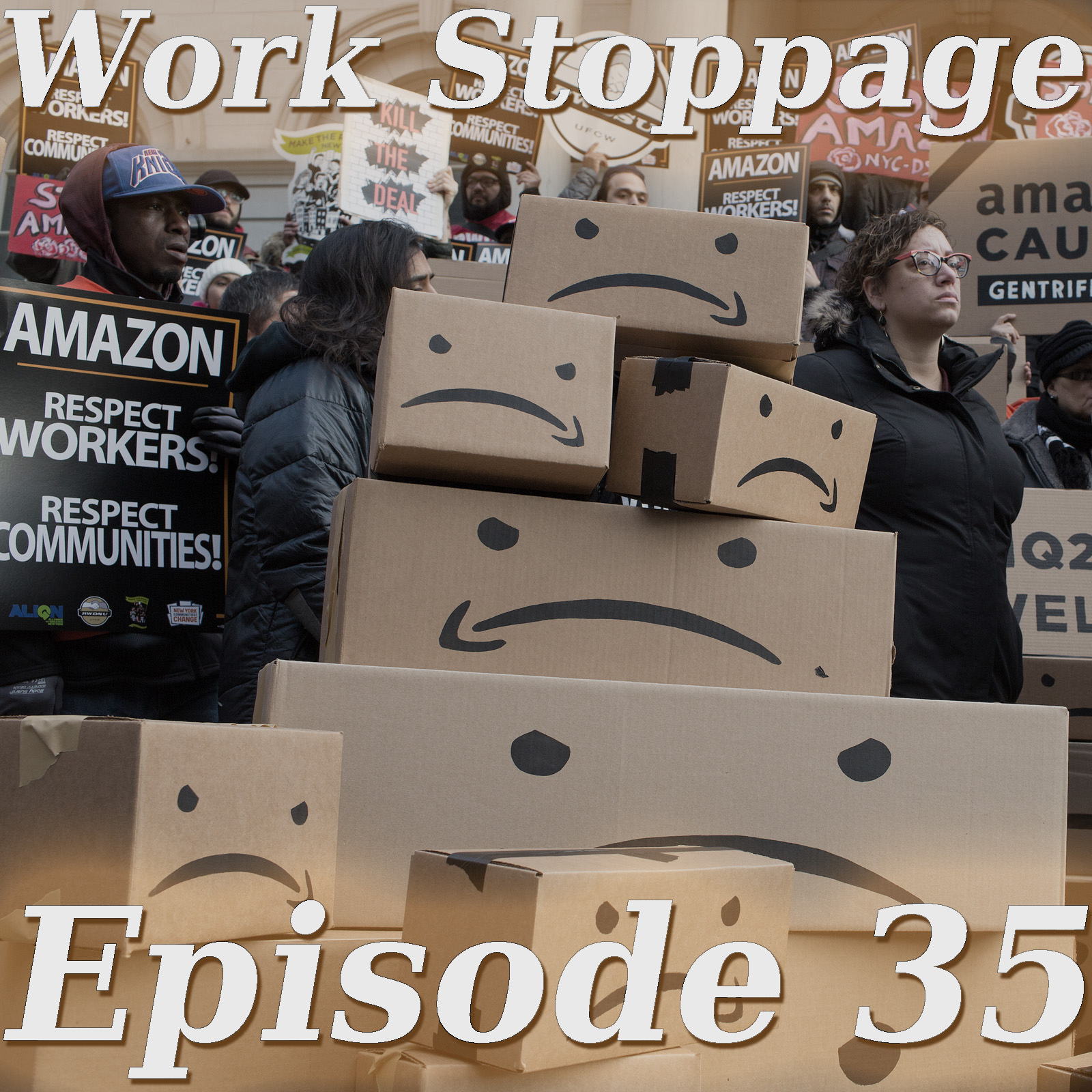 If you're not a patron you can get the full episode by visiting http://www.patreon.com/workstoppage and support us with $5 a month.
There are so many work stoppages by teachers this week that John, Lina, and Dan do a whirlwind roundup to cover the actions around the country, including Chicago, Philadelphia, Pittsburgh, and San Francisco.  We also follow up on the Alphabet Workers Union and their first legal action, a union drive at a Pennsylvania marijuana grower being nipped in the bud by the NLRB, a brief update on the union drive at the Bessemer, Alabama Amazon facility, and a dive into Amazon's new horrific "Megacycle" shifts being forced on warehouse workers.
Join the discord: discord.gg/tDvmNzX
Follow John @facebookvillain, Lina @solidaritybee and find Dan in the discord as Kelbaenor.
Read MoreWork Stoppage