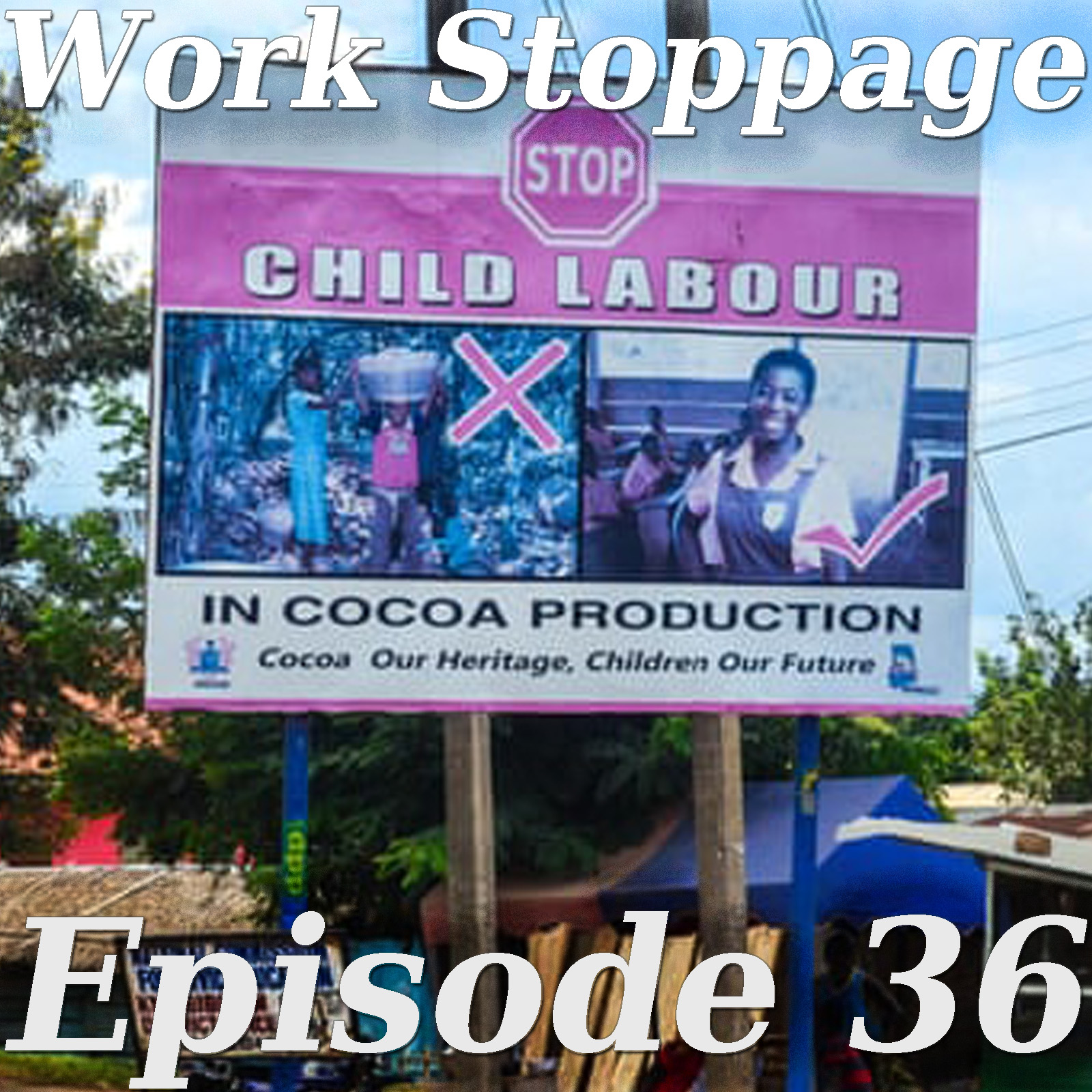 John, Lina, and Dan cover Amazon hiring former FBI employees as "Intelligence Analysts", teachers in Texas forming a minority union in the face of horrible Covid working conditions, a West Virginia bill aiming to ban teachers' strikes,and taxi drivers in New York blocking the Brooklyn Bridge demanding pandemic debt relief.  In our main story, we cover a recent lawsuit over the practice of child slavery in the cocoa industry in West Africa, in which all of the world's major chocolate producers are complicit, and how the practice of forced labor is used in the US prison system to produce superprofits for major US corporations.
Subscribe to get twice as many episodes per month at patreon.com/workstoppage
Join the discord: discord.gg/tDvmNzX
Follow John @facebookvillain, Lina @solidaritybee and find Dan in the discord as Kelbaenor.
Read MoreWork Stoppage