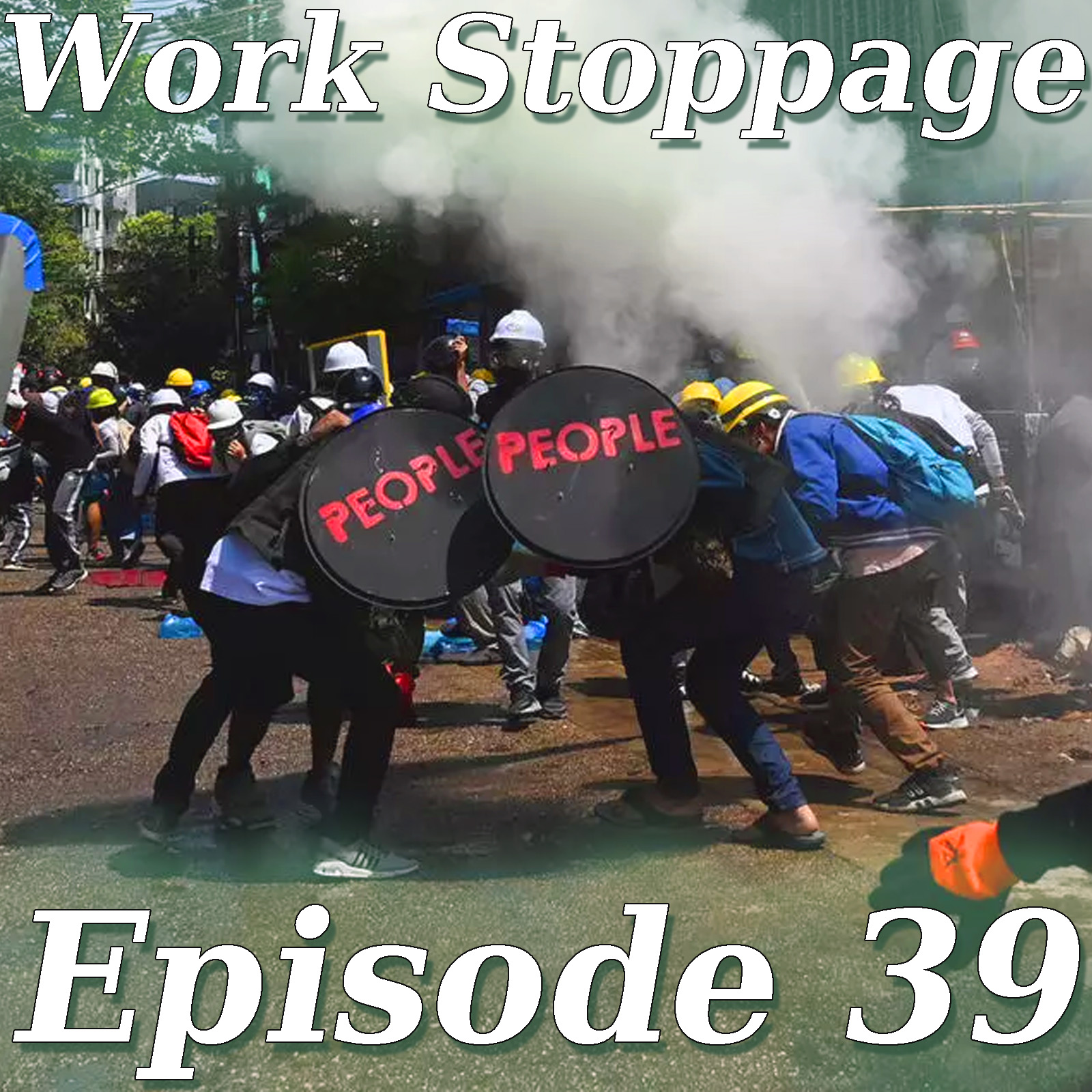 If you're not a patron you can get the full episode by visiting http://www.patreon.com/workstoppage and support us with $5 a month.
John, Lina, and Dan cover an attempt to pass a Prop 22 clone in Massachusetts and the efforts of local gig workers to oppose it, workers alleging that Google forced them out of the company after they reported instances of sexism or racism, and Panda Express' use of bizarre abusive "self-improvement seminars".  We also discuss PepsiCo locking out workers at a Topeka Frito-Lay plant, the recent surge in unionization and "labor peace agreements" in the legal cannabis industry, and Myanmar's unions leading the general strike movement against their recent military coup.
Join the discord: http://discord.gg/tDvmNzX
Follow John @facebookvillain, Lina @solidaritybee and find Dan in the discord as Kelbaenor.
Read MoreWork Stoppage