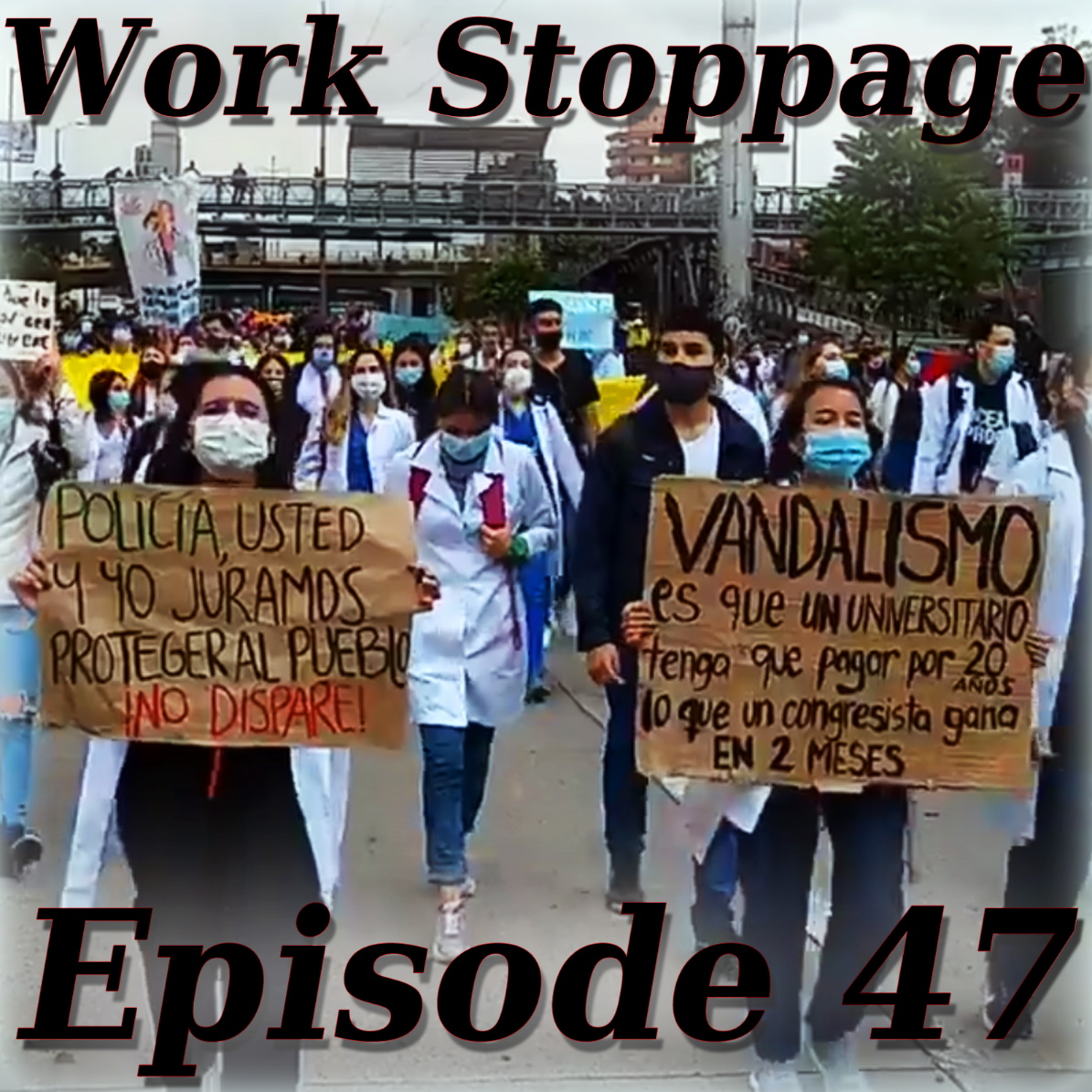 If you're not a patron you can get the full episode by visiting http://www.patreon.com/workstoppage and support us with $5 a month.
On this week's episode, John, Lina, and Dan follow up on a successful union drive at Maine's largest hospital, and workers at an Amazon warehouse in Staten Island working to build an independent union with lessons from the BAmazon drive.  Next, we discuss the president of NYU running to the parents of grad students to complain about them going on strike, and bus drivers going on wildcat strike in Mississippi.  Our main story this week is the ongoing general strike and protests across Colombia over the past week in response to regressive taxes on the working class, the attempted privatization of Colombia's healthcare system, and violent police repression.  Finally, we applaud In These Times' call to get rid of no-strike clauses in union contracts.
Join the discord: http://discord.gg/tDvmNzX
Follow John @facebookvillain, Lina @solidaritybee and find Dan in the discord as Kelbaenor.
Read MoreWork Stoppage