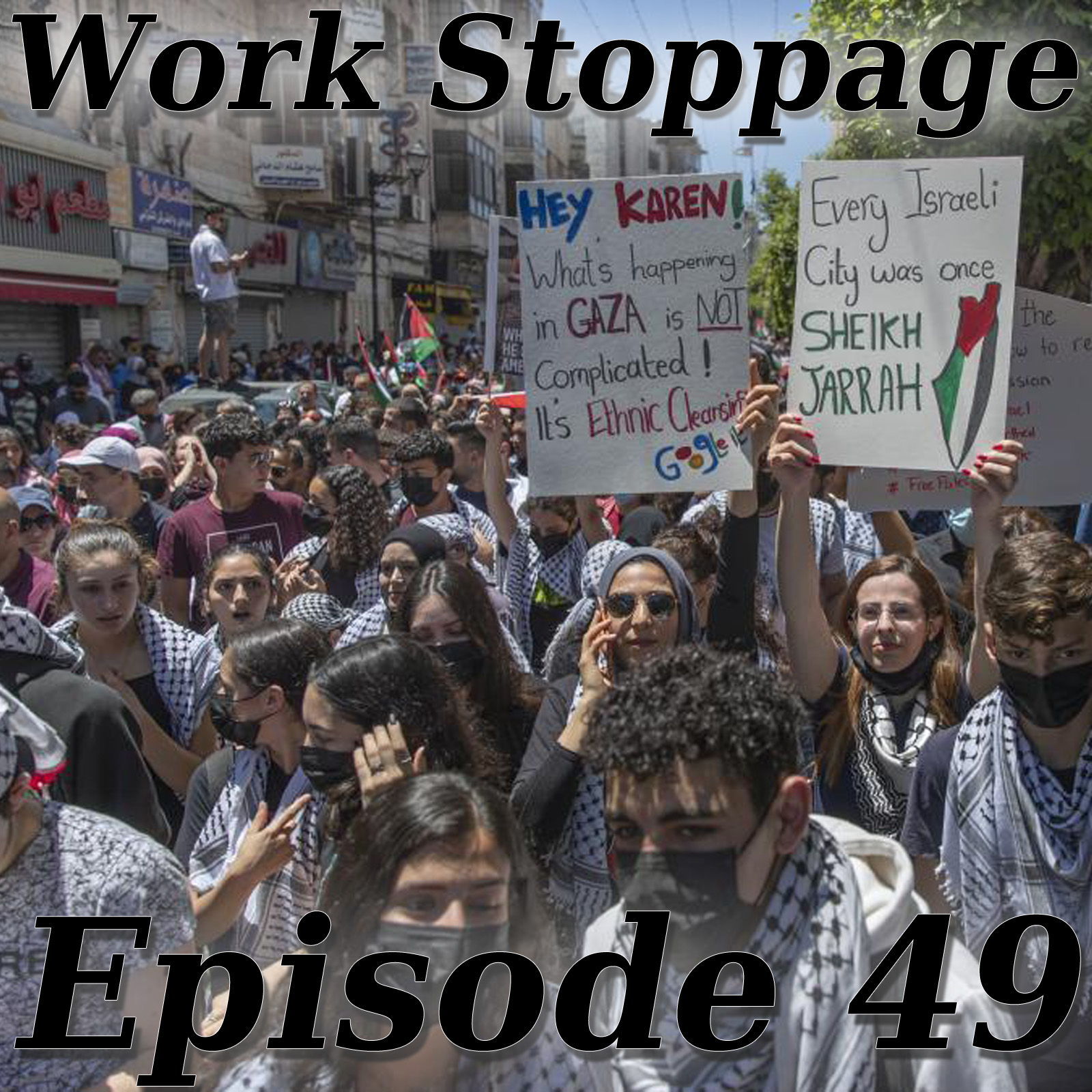 John is back and this week's episode starts with an update on the status of the ongoing uprising in Colombia, followed by a general strike in occupied Palestine and workers actions around the world standing in solidarity with the Palestinian people.  We follow up with striking workers at a Virginia Volvo Truck plant who overwhelmingly voted to reject a proposed business friendly contract, cover a series of recent dystopian moves from Amazon including the launch of a new "AmaZen mindfulness program", and discuss the "shocking" new science linking being worked into the ground with higher risk of early death.  Finally, we close out on the ways the CDC's recent handling of mask guidelines screws over workers, and congratulate two groups of ski patrollers who recently voted to unionize in Colorado and Montana.
Subscribe to get twice as many episodes per month at patreon.com/workstoppage
Join the discord: discord.gg/tDvmNzX
Follow John @facebookvillain, Lina @solidaritybee and find Dan in the discord as Kelbaenor.
Read MoreWork Stoppage