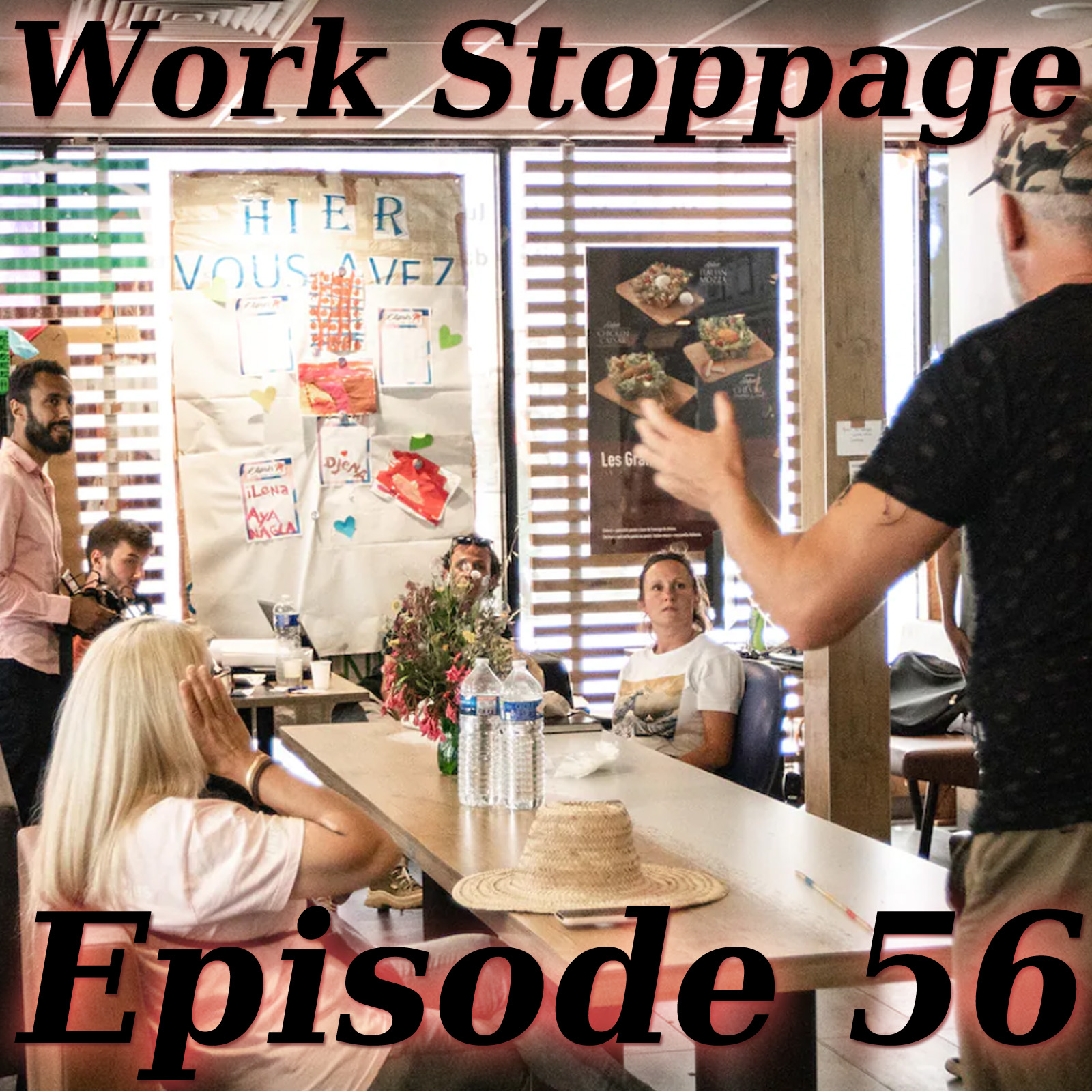 This week's episode starts with a follow up on the Cedar Point Nursery Supreme Court case we covered in our interview with Sam Knight, where the Court has now made it functionally illegal to do workplace organizing of agricultural workers in California.  Then we cover 2700 Chicago area nurses and other hospital staff going on strike for better wages and to stop plans to double their healthcare costs.  We also discuss a recent series of wildcat strikes by workers for delivery startup Gorillas in Germany, states using facial recognition software to deny unemployment benefits, and the Teamsters recent momentous vote to make organizing Amazon workers their top priority.  Finally, we close with a heartwarming story from Marseille, France, where workers have seized a closed McDonald's and turned it into a food bank serving hundreds of families every week.  
Subscribe for additional Overtime episodes at patreon.com/workstoppage  
Join the discord: discord.gg/tDvmNzX  
Follow John @facebookvillain, Lina @solidaritybee and find Dan in the discord as Kelbaenor.
Read MoreWork Stoppage