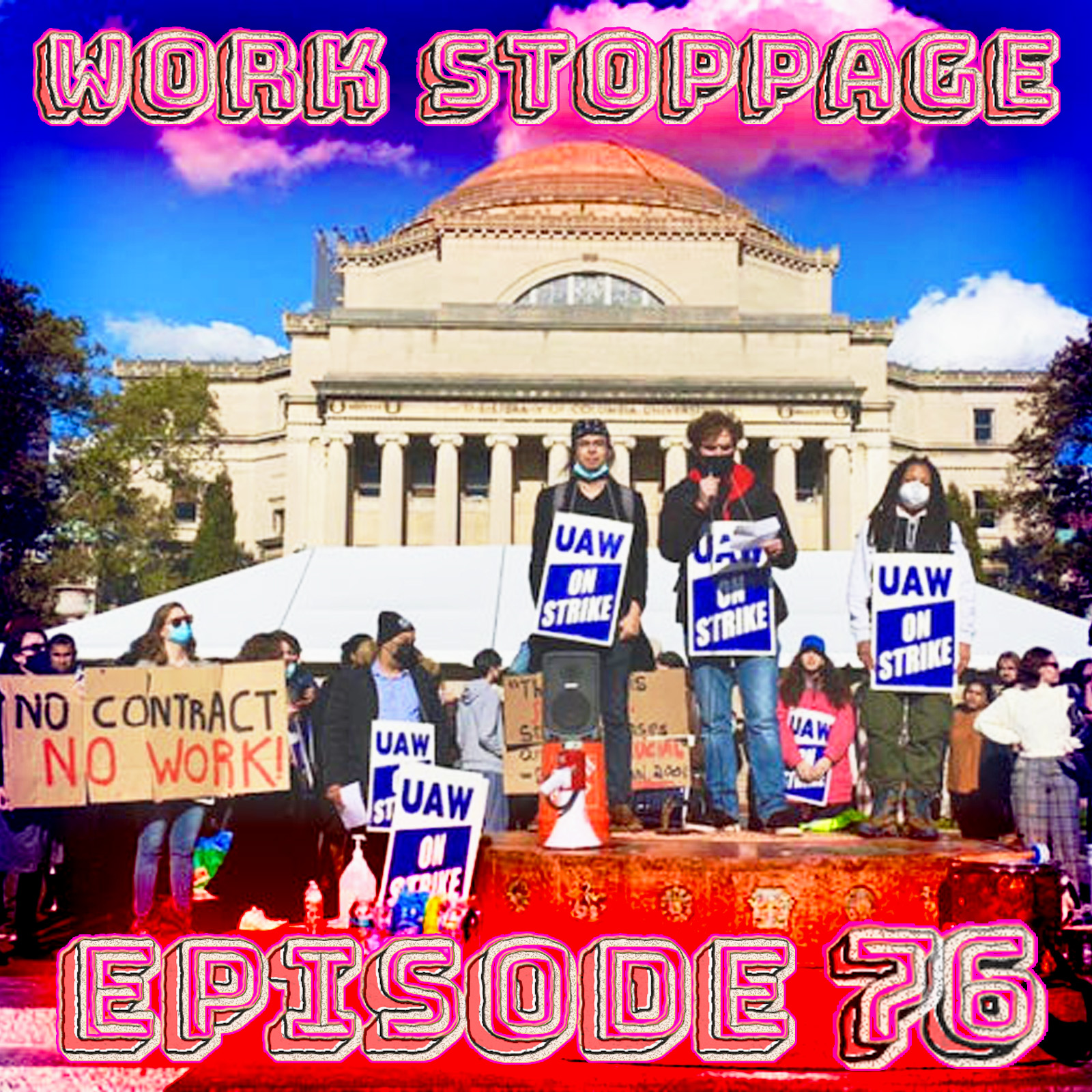 We start this week's episode of Work Stoppage catching up with some of the bigger strikes in the country.  First, Starbucks has pulled out all the stops in its union busting efforts, even bringing in former CEO and failed presidential candidate Howard Schultz to try and convince workers to vote against their union as ballots go out this week. Then we check in on the Kellogg's strike, where the company has refused to budge on its two-tiered contract system and workers have dug in for the long haul.  Mercy Hospital workers have ended their 5 week long strike after ratifying a new contract that met all their key demands. 3000 student workers at Columbia University have gone on strike again over poverty wages, insufficient healthcare, and unfair grievance procedures. In Germany, 2500 Amazon workers with the Verdi union federation have struck over the company's refusal to accept the industry standard collective bargaining agreement, while at the same time Amazon has been found to have illegally stolen $60M in tips from Flex drivers.  Finally, 800 teachers in Scranton, PA have struck after four years without a contract after suffering years of austerity budgets and rising class sizes.
Support the striking Kellogg's workers who have had their healthcare cut off:  https://bctgm.org/2021/10/08/5-ways-to-support-the-kelloggstrike/
Subscribe for additional Overtime episodes at patreon.com/workstoppage
Join the discord: discord.gg/tDvmNzX
Follow the pod @WorkStoppagePod on Twitter, John @facebookvillain, and Lina @solidaritybee. 
Read MoreWork Stoppage