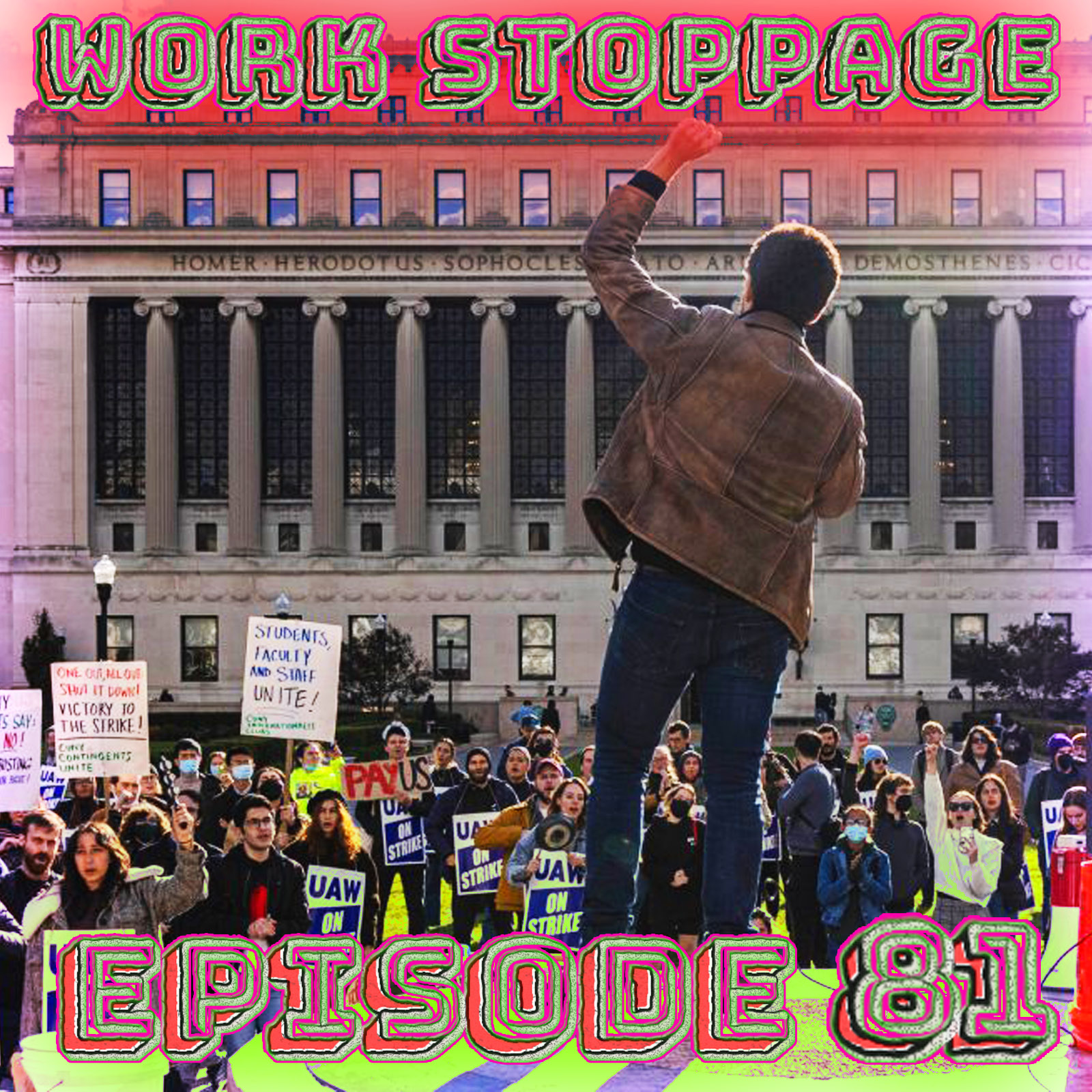 On a very special interview episode of Work Stoppage, we were lucky enough to be joined by Charlie, a PhD student and organizer with Student Workers of Columbia, who are currently engaged in the largest strike in the country.  We discuss the history of student worker organizing at Columbia and the process students have been going through to try and get their first contract with the university.  We go over the conditions which led to the strike, from poverty wages in one of the most expensive cities in the world, to insufficient access to healthcare, dental care, childcare, and other issues.  Charlie explains some of the difficulties faced by the students, especially in the earlier strike this spring, of organizing during covid, but also how students and faculty have rallied around the striking student workers during the current strike.  Columbia has consistently refused to bargain in good faith with the workers, even going so far as to send an email to all students with veiled threats to fire workers who stay on strike.  We talk about how the community has responded to the strike, the student workers' relationship with the broader labor movement including the UAW, and how our listeners can support the workers.
Support the workers by donating to their hardship fund : https://opencollective.com/student-workers-of-columbia/projects/withheld-stipends
Donate to feed the strikers: https://www.gofundme.com/f/feed-and-support-striking-student-workers
Subscribe for additional Overtime episodes at patreon.com/workstoppage
Join the discord: discord.gg/tDvmNzX
Follow the Student Workers of Columbia on Twitter @SW_Columbia, follow the pod @WorkStoppagePod, John @facebookvillain, and Lina @solidaritybee.
Read MoreWork Stoppage