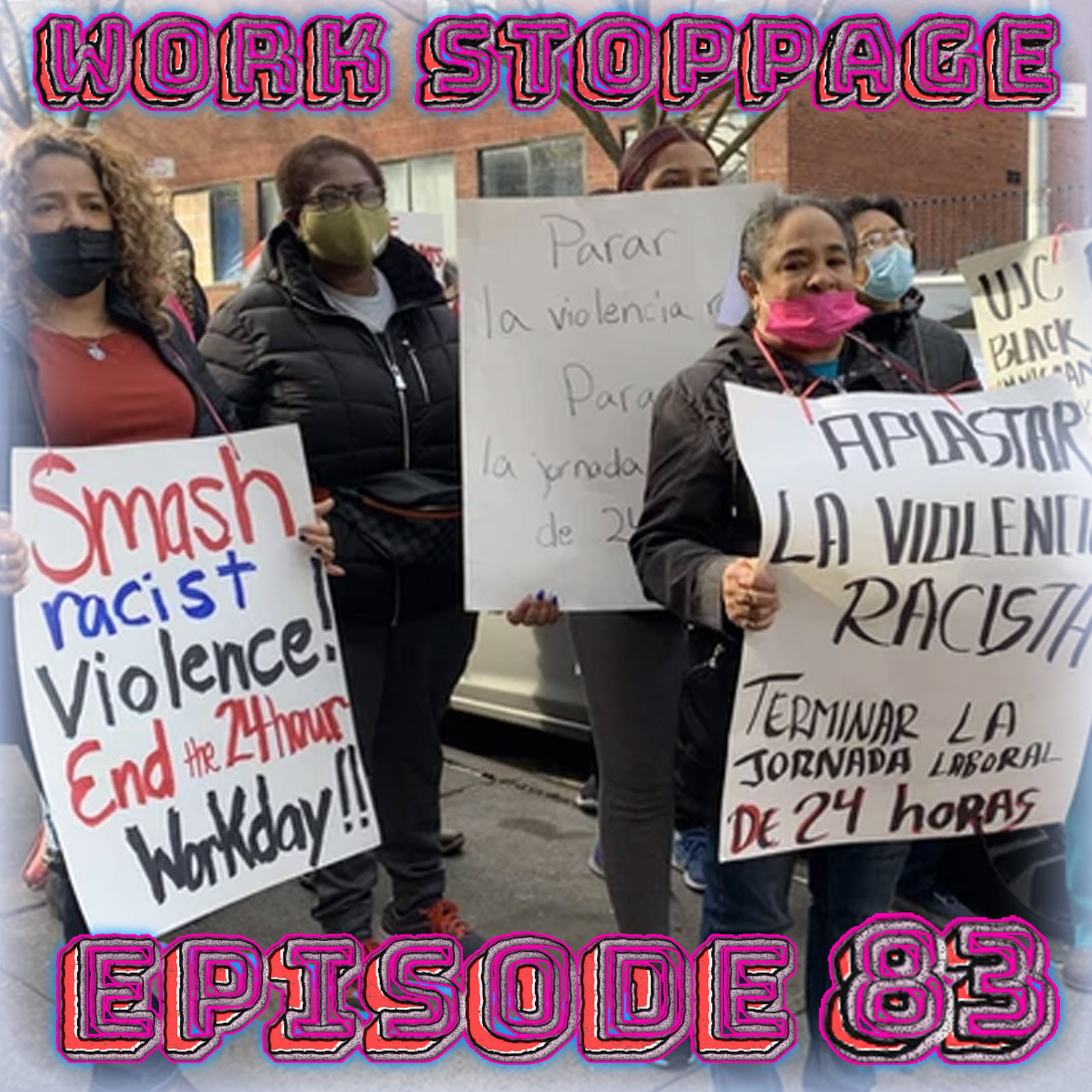 We start this week's episode with a check in with Doughnut Workers United, who finally officially won their unfair labor practice charges against Voodoo Doughnuts for illegally firing workers protesting unsafe working conditions during this summer's heat wave.  Next, we go over the end of the Kellogg's strike, covering the new contract's wins but also the notable fact that it doesn't eliminate the two tiered employment system.  Also this week, the longest nursing strike in 15 years may be about to end, as workers at St. Vincent's hospital have reached a tentative agreement to end their 9 month long strike.  We also discuss a whistleblower at Apple who was fired for inquiring into potentially unsafe working conditions, and exposed the company's culture of extreme (and probably illegal) levels of secrecy.  Pharmacists are yet another profession facing proletarianization, as the industry has been consolidated among a few huge firms, leading to low wages and massive overwork due to understaffing, so some are fighting back and launching a walkout.  Finally, one of the least talked about areas of healthcare is long term home care, where workers face brutal conditions, leading to workers in NYC protesting loopholes in labor law allowing them to be forced  to work 24 hour shifts.
Donate to the Pharmacists' strike fund: https://www.gofundme.com/f/rux92-national-pharmacist-and-technician-union
Subscribe for additional Overtime episodes at patreon.com/workstoppage
Join the discord: discord.gg/tDvmNzX
Follow the pod @WorkStoppagePod on Twitter, John @facebookvillain, and Lina @solidaritybee.
Read MoreWork Stoppage