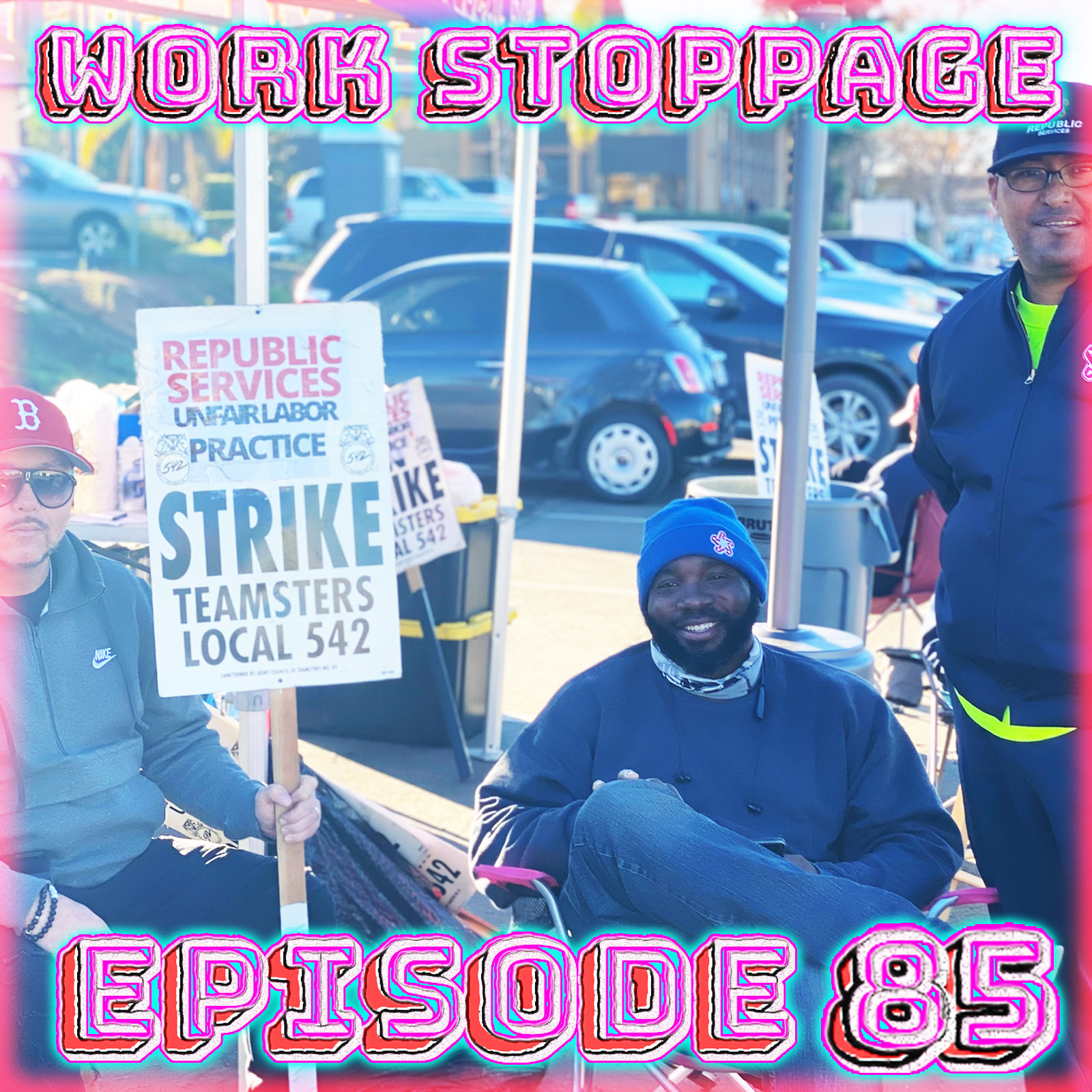 It's the first episode of Work Stoppage of 2022 and the state is once again throwing workers to the wolves.  We start with a follow up on the St Vincent nurses strike, where they've ratified a new contract to end one of the longest strikes in the country, but have faced a nefarious move by the company to try and spark a decertification vote.  Next we discuss a union drive recently launched by workers in Pittsburgh at Coffee Tree Roasters, where workers were immediately retaliated against by management.  Sanitation workers in San Diego have been on strike for 3 weeks for better wages, benefits and reasonable workloads, as their employer Republic Services have brought in scabs to break the strike.  Our main story this week is the US government's policy of forcing workers to get sick and die in order to "keep the economy open."  We discuss OSHA rescinding workplace safety protection rules for healthcare workers and the efforts by nurses to fight back.  We also cover the CDC's absurd change in guidelines to allow companies to slash their sick time for workers who get covid and force them back to work after only 5 days.  Teachers are also fighting back, as the Chicago Teachers Union voted to switch to remote learning, only to have the city lock them out and try and pit parents against teachers to cover for the government's failures.  In our final story this week, Indigenous groups, environmental activists, and labor unions united in Argentina last month to stand together to force the repeal of a neoliberal mining law that could have devastated the region, showing that mass struggle gets results.
If you like the show, please support us at patreon.com/workstoppage.  We couldn't do the show without your support, and patrons get access to evergreen Overtime episodes on labor history, theory, and more.
Join the discord: discord.gg/tDvmNzX
Follow the pod @WorkStoppagePod on Twitter, John @facebookvillain, and Lina @solidaritybee.
Read MoreWork Stoppage