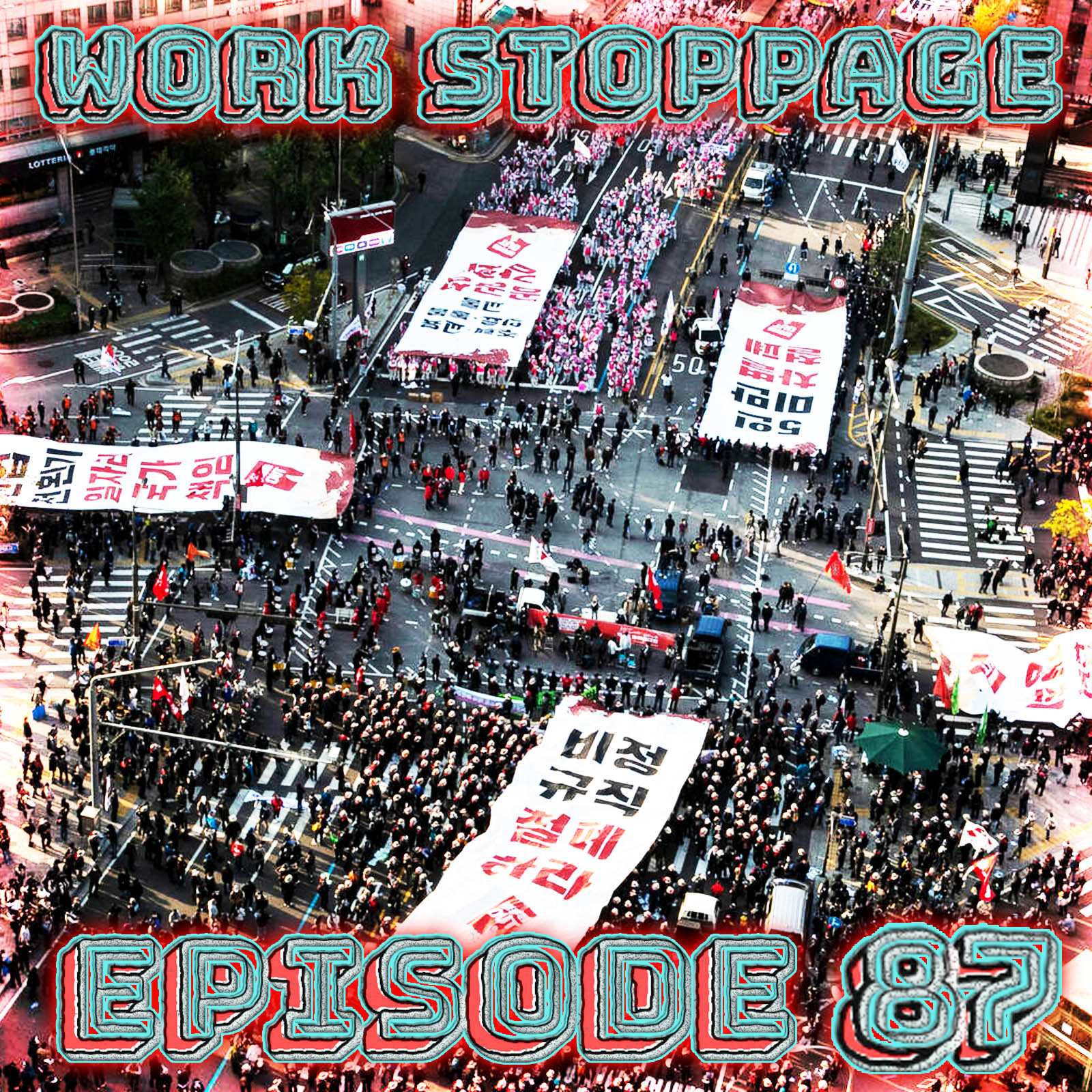 We start this week's episode following up with the Republic Services sanitation workers in San Diego, who have ended their month long strike and ratified a new contract.  We discuss the gains and the limitations of the new deal.  We also check in with the massively expanding Starbucks Workers United campaign, which has spread to 26 locations as of this writing and likely more once we release the episode.  For a look at how a more united labor movement is fighting for workers' safety, we cover a massive teachers strike in France over insufficient covid response, and the actions the strike forced the government to take to meet teachers' demands.  The entire US service sector gets screwed over with a lack of paid sick leave, but a new report shows how Red Lobster treats its workers particularly badly and forces a majority of them to work sick.  Finally, South Korean workers and farmers held a massive rally in Seoul this past Saturday to demand radical action by the government to solve the crisis of neoliberal austerity.
USPS Covid Test Website: https://special.usps.com/testkits
If you like the show, please support us at patreon.com/workstoppage.  We couldn't do the show without your support, and patrons get access to evergreen Overtime episodes .
Join the discord: discord.gg/tDvmNzX
Follow the pod @WorkStoppagePod on Twitter, John @facebookvillain, and Lina @solidaritybee.
Read MoreWork Stoppage