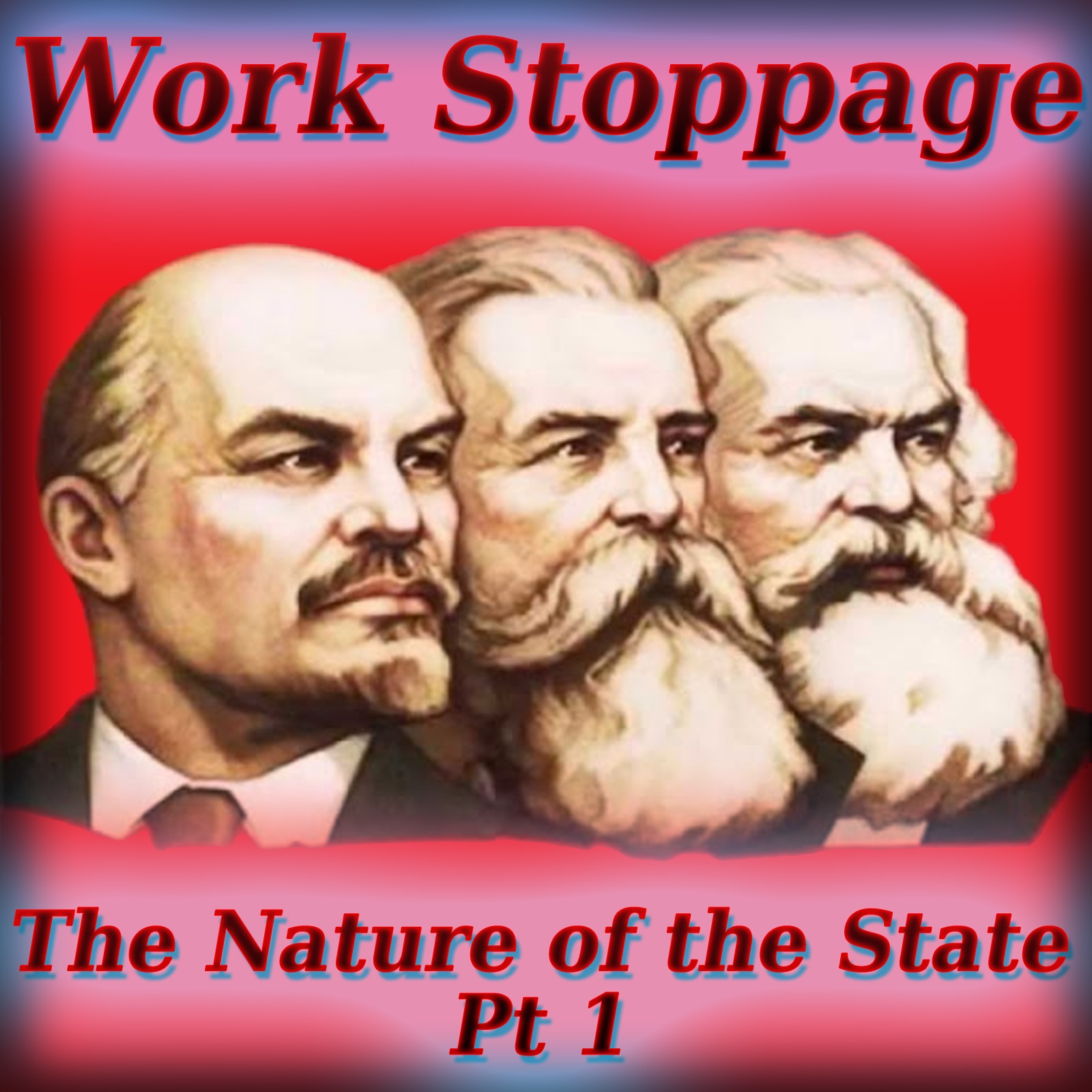 Since we've just finished a new patrons-only series on the nature of the state, this time focusing on the repressive state apparatus, we figured it would be a good idea to make the first part of our series on the theory of how the state functions available to all our listeners. This episode gives a window into what we have been going over on the Overtime episodes. 
To support the show and get access to more episodes like this, as well as episodes on labor history and organizing, subscribe over at patreon.com/workstoppage.  We couldn't do the show without the support of our patrons.
Original Description: On this Overtime episode, the first in a series, John, Lina, and Dan take some time to dig into the fundamentals behind our understandings of the nature of the state: what it is, its historical development, how it functions, and how it can be changed. During this first part of our discussion, Dan takes us through the theoretical work and historical analysis on the state by Marx, Engels, and Lenin, how they defined the state, how they foresaw it being abolished in the future, and how we could get from where we are under the domination of the capitalist ruling class, to a real democracy where workers would have state power instead of a tiny rich ruling class. We talk about how their theories apply today, how we see their historical materialist analysis reflected in the US state today, and why their theories remain vital for workers struggles for control of their own lives.
Join the discord: discord.gg/tDvmNzX
Follow the pod @WorkStoppagePod on Twitter, John @facebookvillain, and Lina @solidaritybee.
Read MoreWork Stoppage