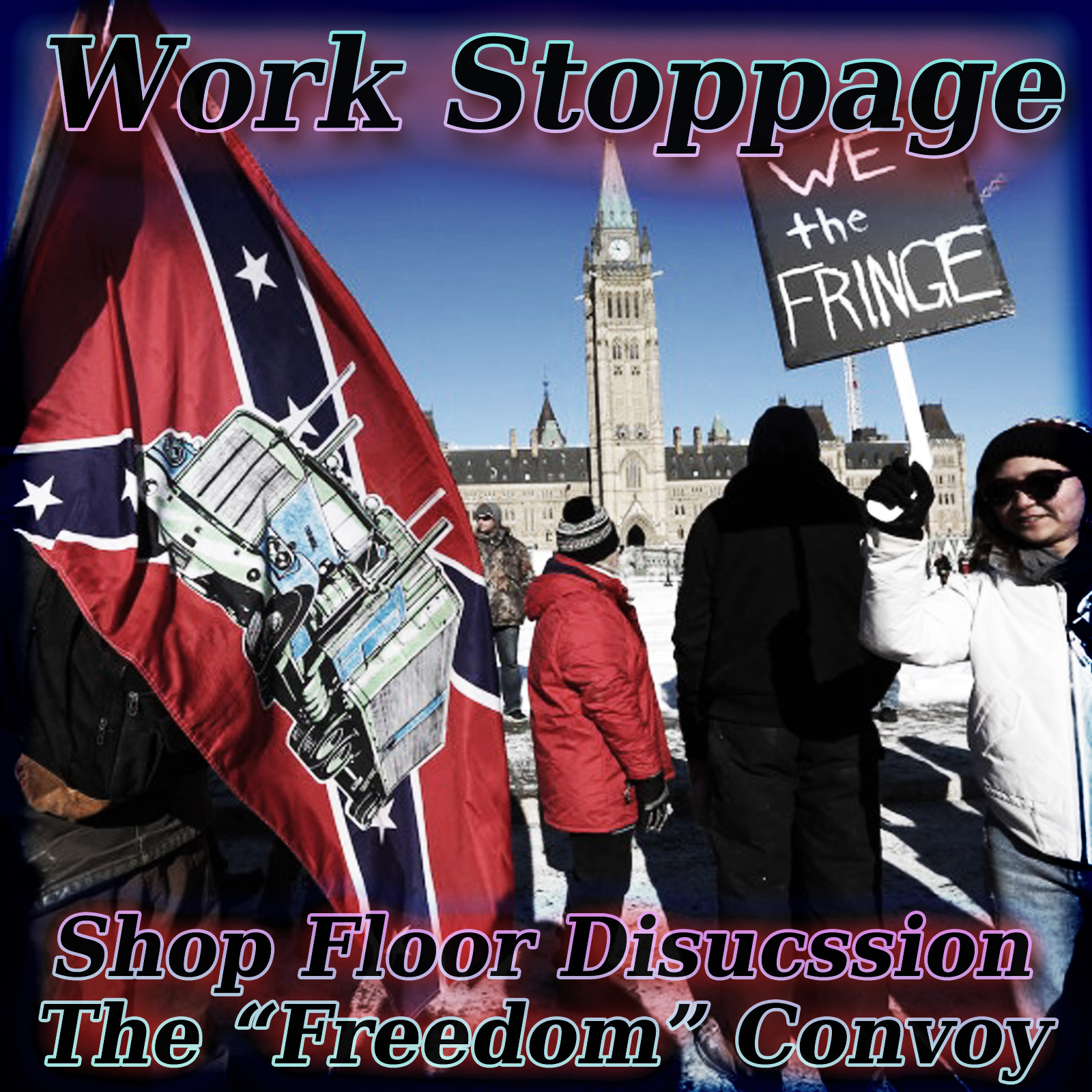 If you're not a patron you can get the full episode by visiting patreon.com/workstoppage and support us with $5 a month.
Sometimes there's a story in the news that needs a bit more in depth discussion than we can give it on a regular episode.  So we're starting a new patrons-only series of Shop Floor Discussion episodes to cover them.  For our first longer form discussion, we want to tackle the recent Freedom Convoy protests that have been going on in Canada for the last few weeks.  Hailed as a "working class revolt" by the American right wing (and some on the left), we investigate the actual class character of the protests as well as the response from the Canadian trucking industry and the Teamsters.  This event gives us a good opportunity to discuss how to identify a real working class uprising versus an astroturfed white nationalist protest, as well as a chance to define and discuss tailism and how to avoid it.
Join the discord: discord.gg/tDvmNzX
Follow the pod @WorkStoppagePod on Twitter, John @facebookvillain, and Lina @solidaritybee.
Read MoreWork Stoppage