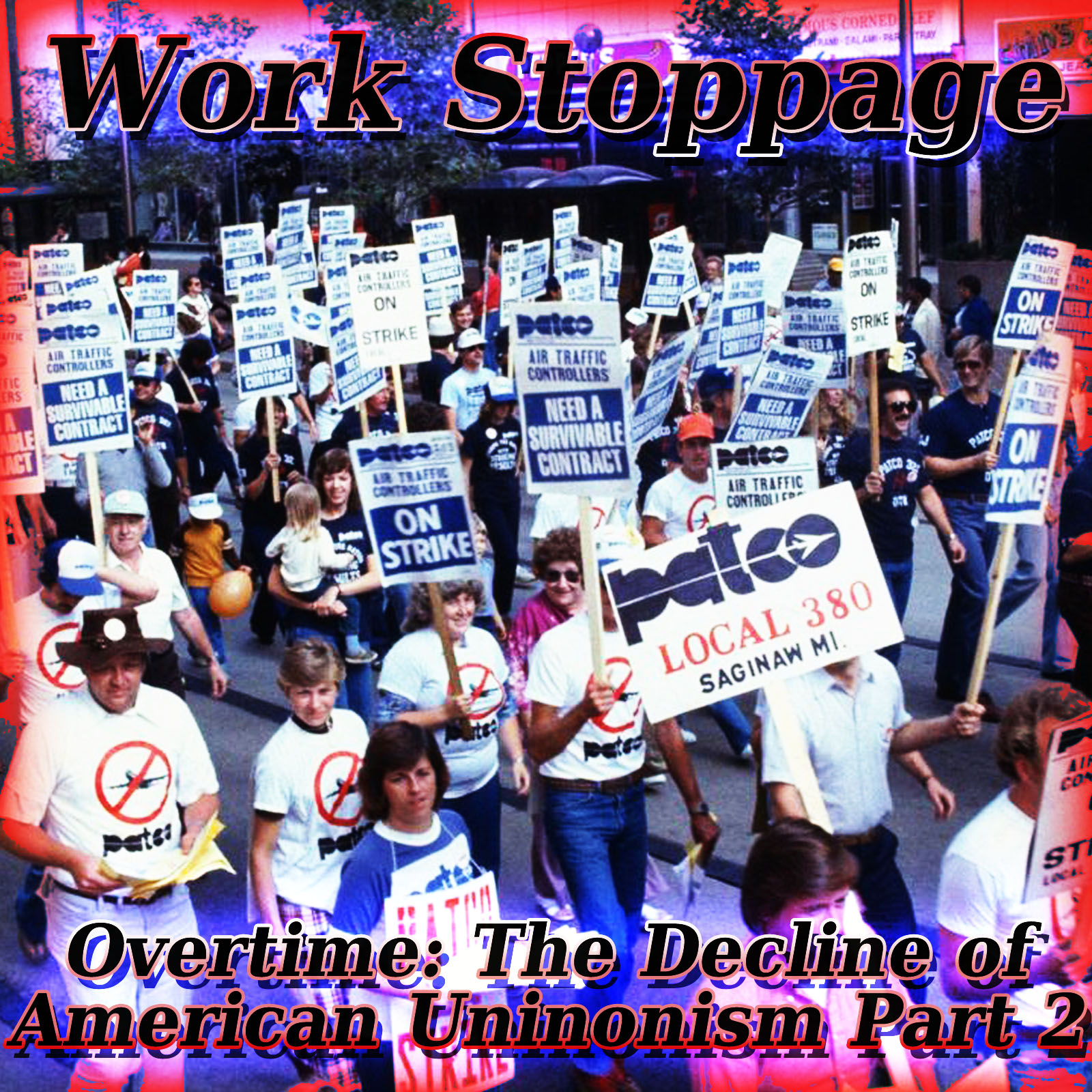 If you're not a patron you can get the full episode by visiting patreon.com/workstoppage and support us with $5 a month.
In the second part of our series on the decline of the US labor movement, we discuss the impact of business unionism in the 1970s and the 1980s.  We dispel the commonly promoted image that Jimmy Carter was a friend of the working class, and cover some of the many anti-labor actions taken by his administration.  We cover the Reagan years, the PATCO strike, and the rise of Neoliberalism.  Finally we go over the development and spread of Lean Manufacturing and Just-In-Time Logistics, and how those methods of management have come to shape today's labor environment.  Throughout, we show how the class collaborationist ideology of business unionism left the major US labor unions totally unprepared to deal with the assault by business in the 70s and 80s.  In our last episode of the series, we will discuss some of the more recent developments in the 90s and 2000s, some myths and realities of our current labor climate, and what we need to change to rebuild a strong labor movement in the US.
Join the discord: discord.gg/tDvmNzX
Follow the pod @WorkStoppagePod on Twitter, John @facebookvillain, and Lina @solidaritybee.
Read MoreWork Stoppage