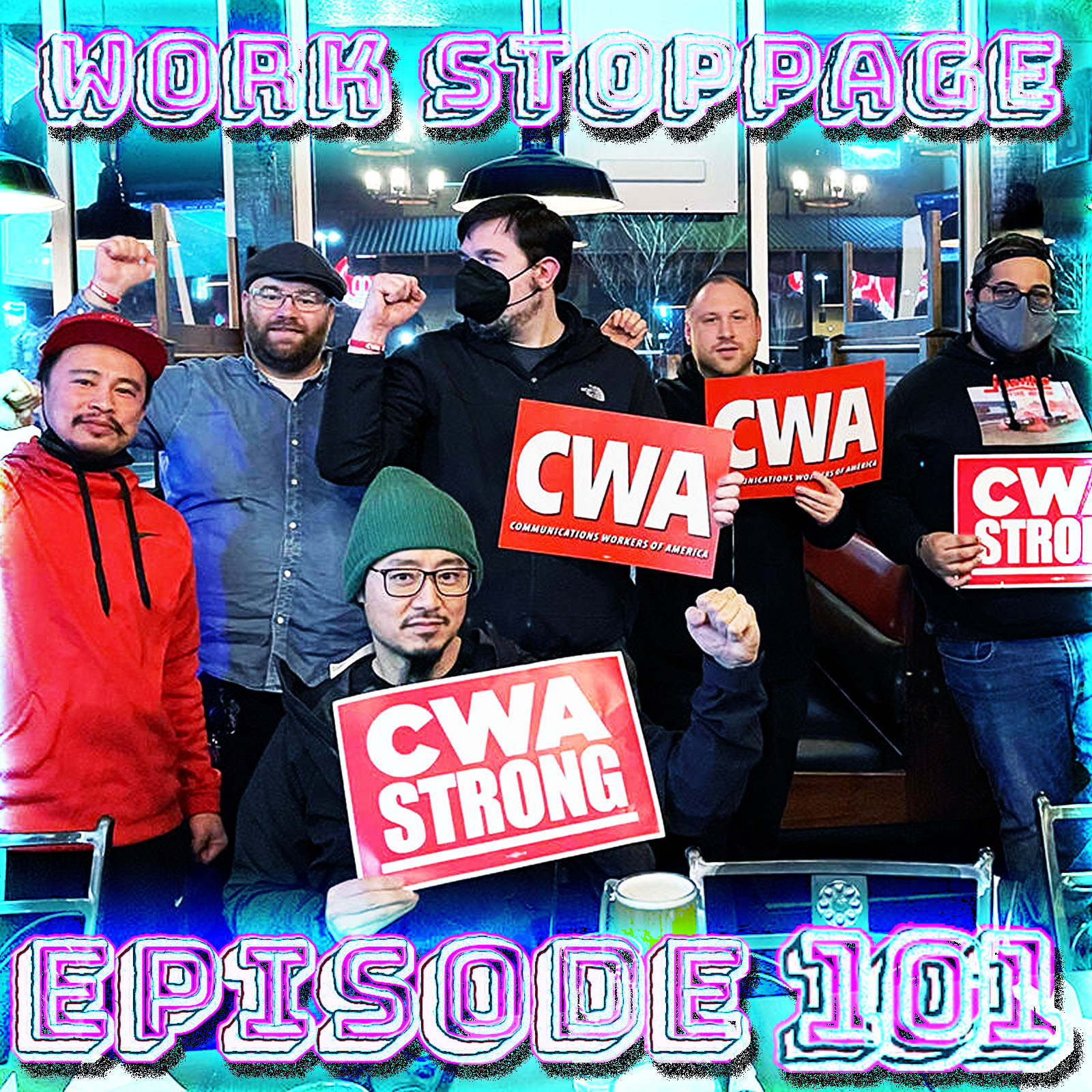 We start this week following up on the effort to unionize in immigration law by the brave organizers of Hudson Workers United, whose fight has now dragged on for over a year.  Next we check in with the ALU, where the focus has turned to the LDJ5 sorting center's upcoming election, and Amazon has cranked up the union busting.  In our weekly look at the Starbucks Workers United movement, we discuss strikes protesting the company's retaliation against its employees in North Carolina and Seattle.  Meanwhile, the union is 7-1 in NLRB elections over the last week.  Indiana grad student workers have gone on strike to demand recognition of their union, and have seen solidarity from undergrads and faculty.  Theater is not an industry we have covered much, but there have been a few signs that the surge in labor organizing may be spreading there as well.  Finally, workers have won union recognition at two Verizon retail stores in Washington, and we discuss the potential impact of the energy from Amazon and Starbucks workers spreading to retail.
Fired Starbucks Worker Gofundme:  https://www.gofundme.com/f/fundraiser-for-hannah-a-fired-sbwu-organizer
Indiana Grad Students Strike Fund: https://www.gofundme.com/f/igwcue-strike-fund-spring-2022
If you like the show, please support us at patreon.com/workstoppage.  We couldn't do the show without your support, and patrons get access to evergreen Overtime episodes and periodic Shop Floor Discussion episodes on current issues too long to cover in our regular episodes.
Join the discord: discord.gg/tDvmNzX
Follow the pod @WorkStoppagePod on Twitter, John @facebookvillain, and Lina @solidaritybee.
Read MoreWork Stoppage