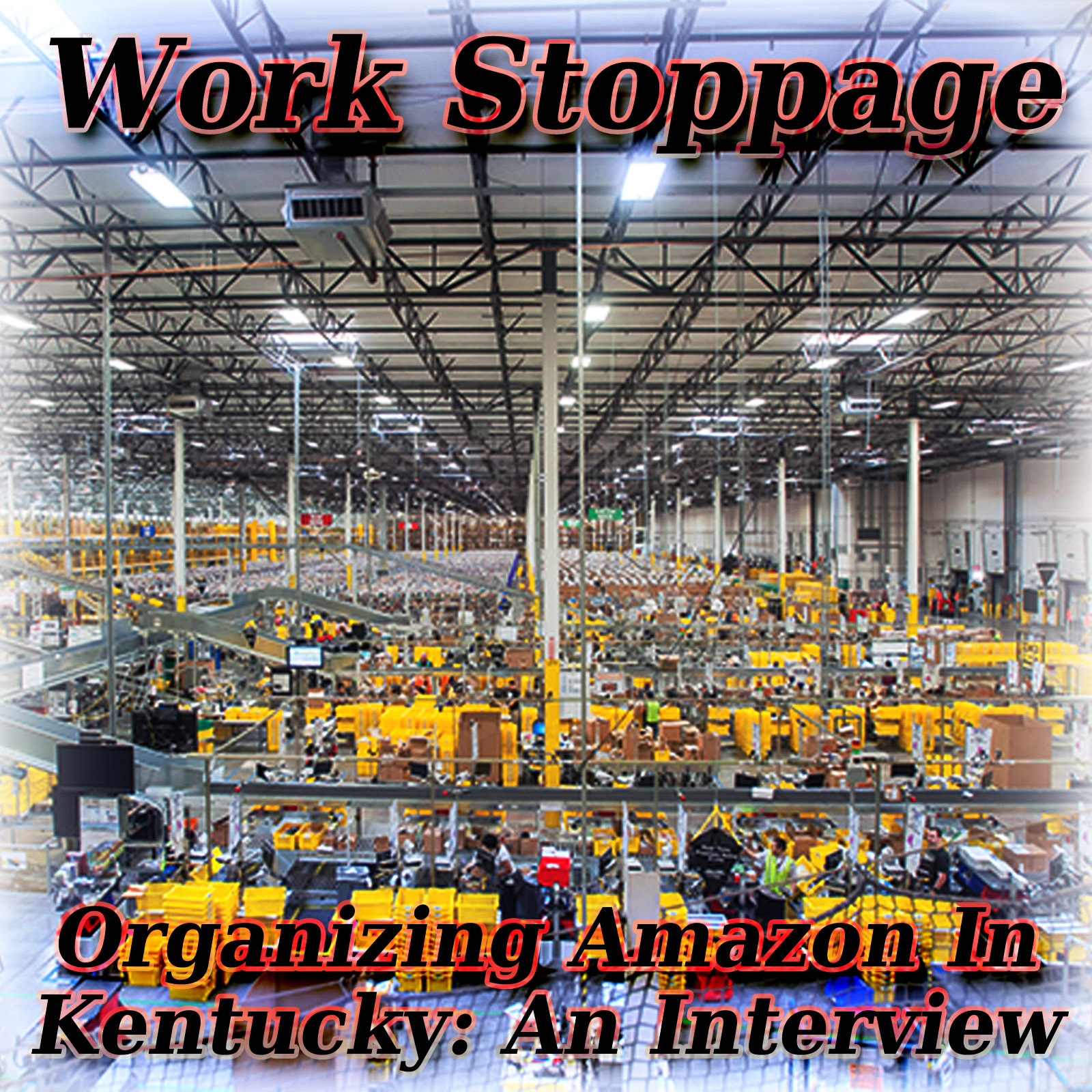 By popular demand and in order that as many folks as possible are able to hear about the amazing organizing effort going on at Amazon in Kentucky, we've decided to unlock the entire interview! 
We hope you enjoy, and if you like the show, please consider supporting us at patreon.com/workstoppage
Original Description:
We were very lucky to be joined this week by Matt, a worker-organizer at Amazon's SDF1 facility in Campbellsville, Kentucky working to organize his facility with the ALU.  Matt explains the challenges of organizing in a rural area where Amazon more or less runs like a company town. We discuss the differences in worker consciousness you encounter when working to organize at Amazon, the different tactics that they've used, and how they've worked to explain the importance of unions in fighting against exploitation. We also discuss the ways that Amazon has retaliated against Matt and other organizers for their work, including calling the local sheriff on organizers.
We encourage our listeners to donate to the SDF1 organizing committee's solidarity fund: https://www.zeffy.com/en-US/fundraising/b524f63e-8261-41dc-b593-b775eb35c3f3
Join the discord: discord.gg/tDvmNzX
Follow the pod @WorkStoppagePod on Twitter, John @facebookvillain, and Lina @solidaritybee
Read MoreWork Stoppage