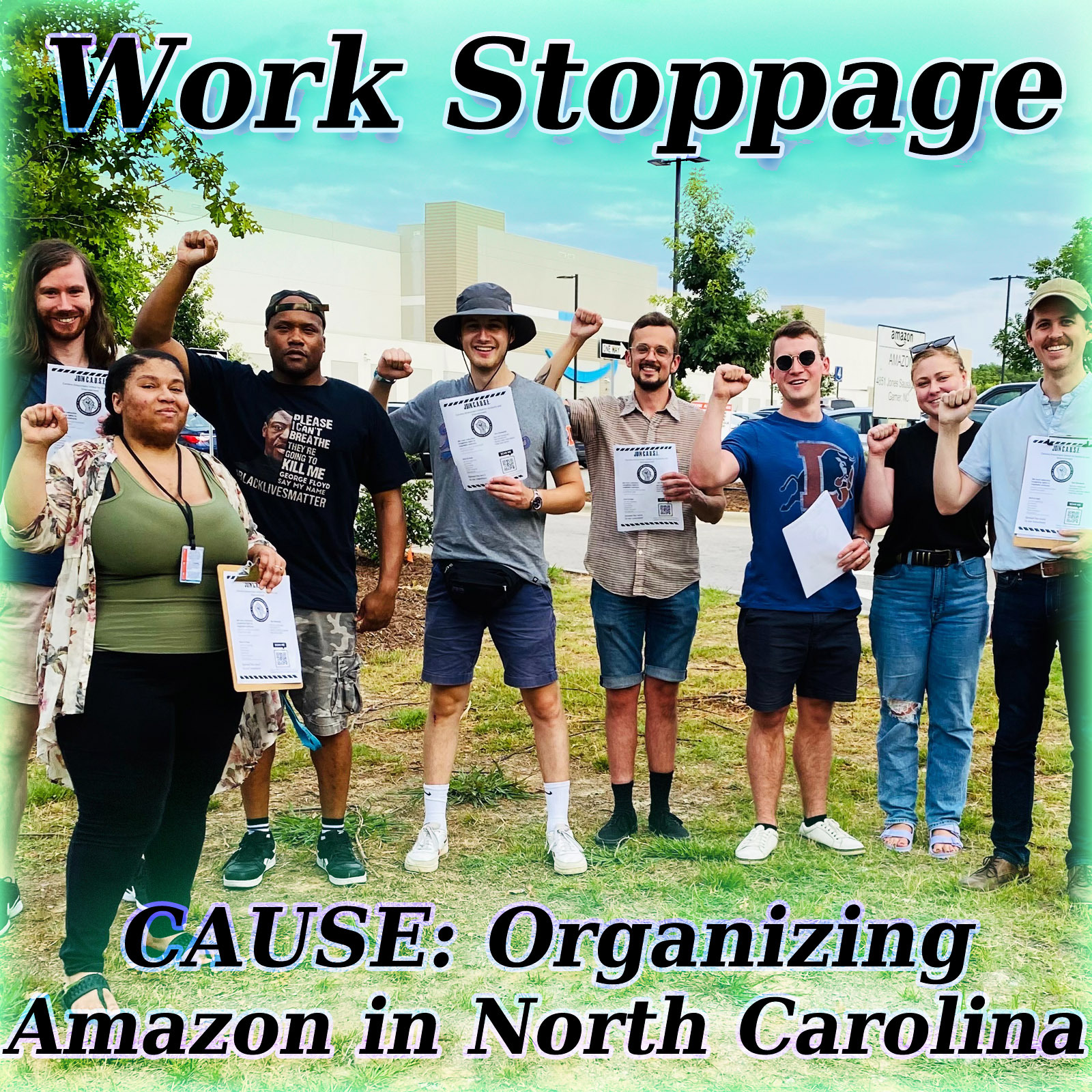 In order to let as many folks as possible hear from the CAUSE workers fighting for a union at Amazon, we've decided to unlock our full interview with them!  We hope you enjoy the interview, and if you like the show please support us at patreon.com/workstoppage.
Original Description:
We were honored this week to be joined by Lance, an organizer with Carolina Amazonians United for Solidarity and Empowerment, CAUSE.  CAUSE has been working to organize workers at Amazon's RDU1 warehouse in Garner, North Carolina, just outside Raleigh, since the beginning of this year. We discuss the challenges and successes they've had building power with their coworkers, what tactics they've found effective, and which ones less so. We discuss how soaring inflation has blunted Amazon's argument that they pay a good wage, and how other folks thinking about organizing their workplace can get started.  Finally, we discuss how folks can support CAUSE in their fight to organize at Amazon.
Support the workers at CAUSE by checking out their website and donating: https://amazoncause.com/
Join the discord: discord.gg/tDvmNzX
Follow the pod @WorkStoppagePod on Twitter, John @facebookvillain, and Lina @solidaritybee
Read MoreWork Stoppage