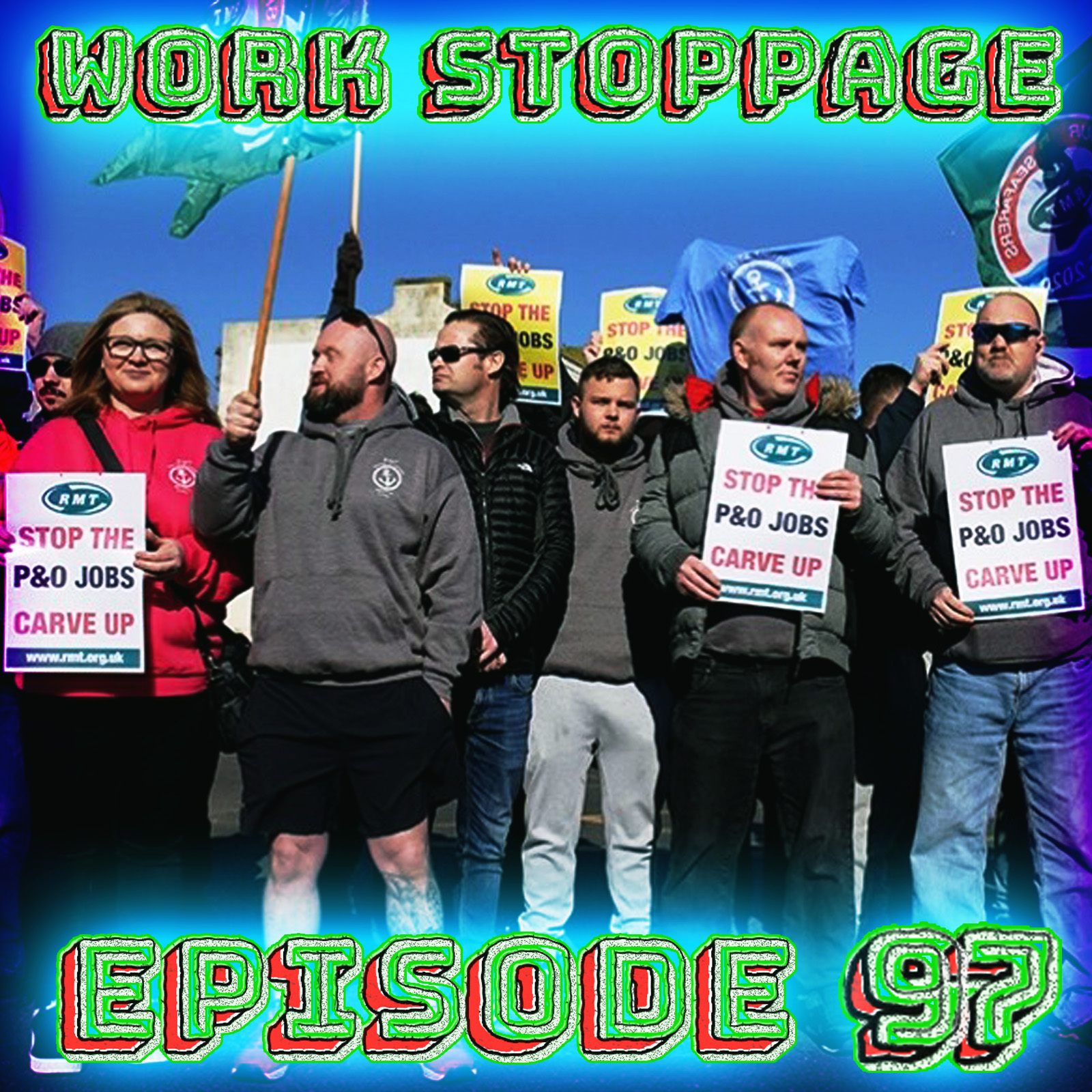 After some discussion about the transition to new leadership at the Teamsters, our first story on this week's episode of Work Stoppage covers the recent walkouts at 3 Amazon facilities carried out by Amazonians United.  Then we hit the weekly quota of Starbucks coverage discussing the return of Howard Schultz as CEO, the refusal of the company to stop its aggressive union busting campaign, and a strike by Starbucks workers in Kansas City.  Next we discuss an awful story out of the UK, where 800 workers at one of the country's largest ferry companies, P&O Ferries, were summarily fired by a 3 minute zoom recording with no prior warning.  Also this week, 500 workers at the Richmond oil refinery in the Bay Area have gone on strike over wages not covering soaring costs of living.  Airport workers in Italy refused to continue work this week after discovering that so called "humanitarian aid" they were loading onto a transport plane was in fact weapons being sent by NATO, prompting protests from the workers and their union.  Finally, teachers and education workers in San Francisco staged a 3 day sit in at the headquarters of the Unified School District to protest unpaid wages during a payroll system changeover.
Video of P&O boss laying off workers: https://www.youtube.com/watch?v=04lx6GiFyyE 
If you like the show, please support us at patreon.com/workstoppage.  We couldn't do the show without your support, and patrons get access to evergreen Overtime episodes and periodic Shop Floor Discussion episodes on current issues too long to cover in our regular episodes.
Join the discord: discord.gg/tDvmNzX
Follow the pod @WorkStoppagePod on Twitter, John @facebookvillain, and Lina @solidaritybee.
Read MoreWork Stoppage